Photo Courtesy: global.toyota
Now officially known as the Yaris iA sedan, this automobile is a four-door compact car that has a refined cabin and a bundle of tech features to ensure excellent driving assistance. If you are searching for a simple car with improved handling and a huge fuel economy, then the Yaris 2019 is the right choice for you.
At Gaadhi.com, we believe that the Toyota Yaris has what it takes to offer you a smooth and comfortable drive around the city in Somalia. The Yaris is also another incredible option for college students who need an easy-to-use automobile with a long-winded list of standard features.
The Yaris 2019 comes in three different trim levels: the L, LE, and XLE trims. We recommend the base L trim because it has numerous features to satisfy most customers. And although higher trims don't have that many, they are still capable and exceptional in driving situations.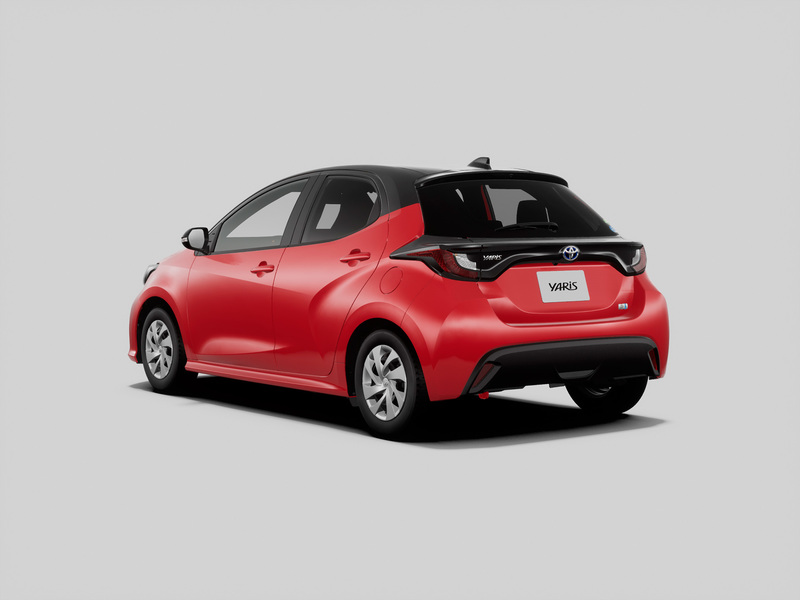 Photo Courtesy: global.toyota
All Yaris models come with a 1.5-liter four-cylinder engine that produces 106 horsepower and 103 pound-feet of torque. The engine functions with a standard six-speed manual transmission, but you can also use an optional six-speed automatic, which comes standard in the XLE trim.

•    The entry-level L trim provides customers with 15-inch steel wheels, a rearview camera, full power accessories (lock, mirrors, windows), forward collision warning, low-speed automatic emergency braking, cruise control, air conditioning, a height-adjustable driver's seat, cloth upholstery, Mazda's infotainment system (center console controller, a 7-inch touchscreen display), voice recognition, Bluetooth connectivity, two USB ports, an auxiliary audio jack, HD and satellite radio, and a six-speaker sound system.
•    With the LE trim, you get 16inch alloy wheels, a rear spoiler, fog lights, heated outer mirrors, LED turn signals, a push-button start ignition, and entry.
•    The XLE trim doesn't use the six-speed manual transmission but operates with a six-speed automatic that helps in timely shifts at regular speed levels. Other features include automatic LED lights, automatic wipers, automatic climate control, simulated leather upholstery, a leather-wrapped steering wheel, and two drive settings (Normal and Sport mode).

Photo Courtesy: global.toyota
If you are wondering whether the Yaris offers good gas mileage, then YES, it does. With its manual transmission, the Yaris delivers 30 mpg in the city and 39 mpg on highways. Models with the automatic transmission provide an estimated fuel economy of 32 mpg city/40 mpg highway. 
The Toyota Yaris 2019 is also a safe car to drive in the city and on highways. This brand obtained an overall five out of five stars by NHTSA, with five stars in the frontal and side wreck test and four stars in the rollover tests.  
Thankfully, despite its size, the front seats are comfortable and supportive enough and offer a decent amount of space for passengers to sit comfortably. It can accommodate up to five persons in total, with two (driver and front passenger) in the first row and the other three in the second.

Photo Courtesy: global.toyota
The vehicle holds a curb weight of 2,315 to 2,335 pounds and a length of 12 feet, 11 inches. There are also 13.5 cubic feet of space in its trunk, which is ideal for a compact car.
For more details on the 2019 Yaris, here is a short YouTube video - https://youtu.be/ad4SbVpvvBE
Gaadhi.com offers a variety of Toyota Yaris models at selling prices starting from USD 4,000 and above. You can also communicate with local car vendors by offering your price on the vehicle.
Do not forget to subscribe to www.Gaadhi.com for the latest news on your favorite vehicles.